Staff
We understand that when you have experienced the death of a loved one, you want to work with someone who not only understands your situation but is also compassionate and friendly. We are honored that you are allowing our family to assist yours during this difficult time.

Joseph C. Mosinski, Victoria Shea, Walter E. Martens, Jr.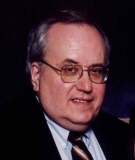 Walter E. Martens, Jr.
Licensed Funeral Director and Embalmer
Walter E. Martens, Jr, born on December 22, 1945, is the oldest of three sons born to the late Pauline and Walter Martens, Sr. As a young child, he was exposed to his father's funeral home, which the family lived above from the time Walter was two years old.

As a young adult, Walter was encouraged by his father to look at other professions, but Walter followed in his father's footsteps and joined the family business, which he is in charge of today. Realizing that education was important for their children, Walter attended St. Ignatius of Antioch grade school, Class of 1959 and St. Ignatius of Loyola High School where he graduated in 1963. In 1967, Walter graduated from John Carroll University with a Bachelor's Degree in History. He attended the Pittsburgh Institute of Mortuary Science, where he was Class President and graduated in September, 1968.

In October, 1971 Walter married his late wife Bernadine Zub, the only child of the late Chester and Regina Zub, who had grown up above the Mosinski Funeral Home in Slavic Village. In 1976, Bernadine received her funeral director's license. In April, 1997 Bernadine passed away. Walter and Bernadine are the proud parents of five children and three grandchildren: Rosemarie, who lives in Michigan with her significant other David; Kristina, who lives Northeast Ohio; Kathrin, who lives in Illinois with her husband Mike and daughter Madeline; Walter James, who lives in Avon, with his wife Erin; and Suzanna, who lives in Cleveland, with her husband John, son, George and daughter, Helen.

Walter is involved with numerous community organizations, which include being a 3rd generation member of the West Park Knights of Columbus, where he has been Grand Knight, as well as serving numerous offices and chairmanships; Cudell Improvement-a neighborhood redevelopment organization where he served as treasurer and board member; and is a member of Abba Koval Caravan.

He is also active at St. Ignatius of Antioch Church, where he has served on numerous committees including the Alumni Association and Finance Council, as well as being an usher at mass. He was inducted into the 2008 Class of the St. Ignatius of Antioch Sports Hall of Fame.

Professionally, he is a member of the Ohio Funeral Directors Association, National Funeral Directors Association, Cuyahoga County Funereal Directors Association, Ohio Embalmers Association and Cleveland Embalmers Association. Walter is also part of and one of the founding members of Foresight Family Funeral Homes, an organization promoting family owned funeral homes within Northeast Ohio.

In 2020, Walter celebrated his 50th anniversary of being a licensed funeral director and embalmer.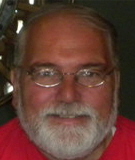 Joseph C. Mosinski
Licensed Funeral Director, Embalmer and PreNeed Counselor
Joseph C. Mosinski is the youngest of three children of the late Sophie (nee Zub) and Joseph A. Mosinski, He is a graduate of St. Stanislaus grade school, Class of 1959; La Salle Military School, Class of 1963 and John Carroll University, Class of 1967.

After graduating from John Carroll University, Joseph attended Pittsburgh Institute of Mortuary Science, where he would meet and become good friends with fellow funeral director Walter Martens. Their friendship has continued to this day.

From 1969 until 2010, Joseph worked with his father at the Mosinski Funeral Homes of Cleveland, located on East 65th Street and Fleet Avenue in the heart of Slavic Village, and at what is the current location of the Latek-Rybicki Funeral Home in Broadview Heights.

In 2010, Joseph came to work at Walter Martens & Sons where he specializes in Pre-Need Arrangements.

In 1970, Joseph married Miriam Maczuga at Corpus Christi Church, and together they have four grown children and eight grandchildren. Currently, the Mosinski's live in Akron, Ohio.

In 2020, Joseph celebrated his 50th anniversary of being a licensed funeral director and embalmer.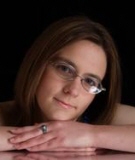 Victoria Shea
Certified Funeral Director Apprentice, Office Manager and Head of Public Relations
Victoria Shea is the oldest of four children born to William and Patricia Shea on February 27, 1991. Although Victoria's family has never been associated with the funeral profession, at a young age, she was already exploring the profession as a calling.

She is a graduate of St. Vincent de Paul, Class of 2005 and Cleveland Central Catholic High School, Class of 2009. During her time in high school, Victoria found her niche in various student ran publications, including the school's literary magazine, The Cauldron, and newspaper, The Millwrite. As a staff reporter for The Millwrite, Victoria interviewed the United States Navy Blue Angels and the late meteorologist Dick Goddard of WJW Fox 8.

A May, 2019 graduate of Cleveland State University, Victoria earned her Bachelor of Arts degree in Journalism and Promotional Communication and Film, Television and Interactive Media. As a senior working on the student ran newspaper, The Cleveland Stater, Victoria achieved one of her bucket list dreams when her week-long interview with James Ginsberg, son of the late Supreme Court Justice Ruth Bader Ginsberg, appeared on the front page of the newspaper, above the fold.

In the community, Victoria has assisted with coaching elementary school basketball at St. Ignatius of Antioch grade school, and has done some freelance journalism for The Plain Press, a local neighborhood newspaper. She is also a member of Cudell Improvement, a local neighborhood development organization; Phi Alpha Delta, a pre-law fraternity and is a member of the National Society of Leadership and Success.

In addition to serving her Funeral Director's Apprenticeship and studying for her exams in the Summer of 2021, Victoria also serves as the office manager and head of public relations for the funeral home. She is lead coordinator for the funeral home's annual memorial programs including the Tree of Remembrance, held every year in December; Honoring Those Who Protected Our Freedom, held every year on Memorial Day; and Sleeping Angels: When Miracles Become Memories, held every year in October.

During her free time, Victoria loves photography, reading, watching old movies and spending time with her four cats, Boots, Frosty, Little Dude and Fitz; her "dog," Brandy, and fiancée. She writes short stories, poems and has a blog where she frequently posts her work, when she remembers to do so.